Information
Simply put, we provide the building community with build space to express their creativity and use to popular in-game building tools.
For everyone, we accommodate self-serve uploading and downloading of schematics and everyone has full access to our build plugins.  You can claim small (75×75) and large (501×501) plots on our community area  to build as much as you enjoy!
To take it to the next level, our members (click here to get more information about becoming a member) can also claim private worlds and upload and download their own worlds!  In essence, we can function as your private build server.
Server IP
Mc.buildersrefuge.com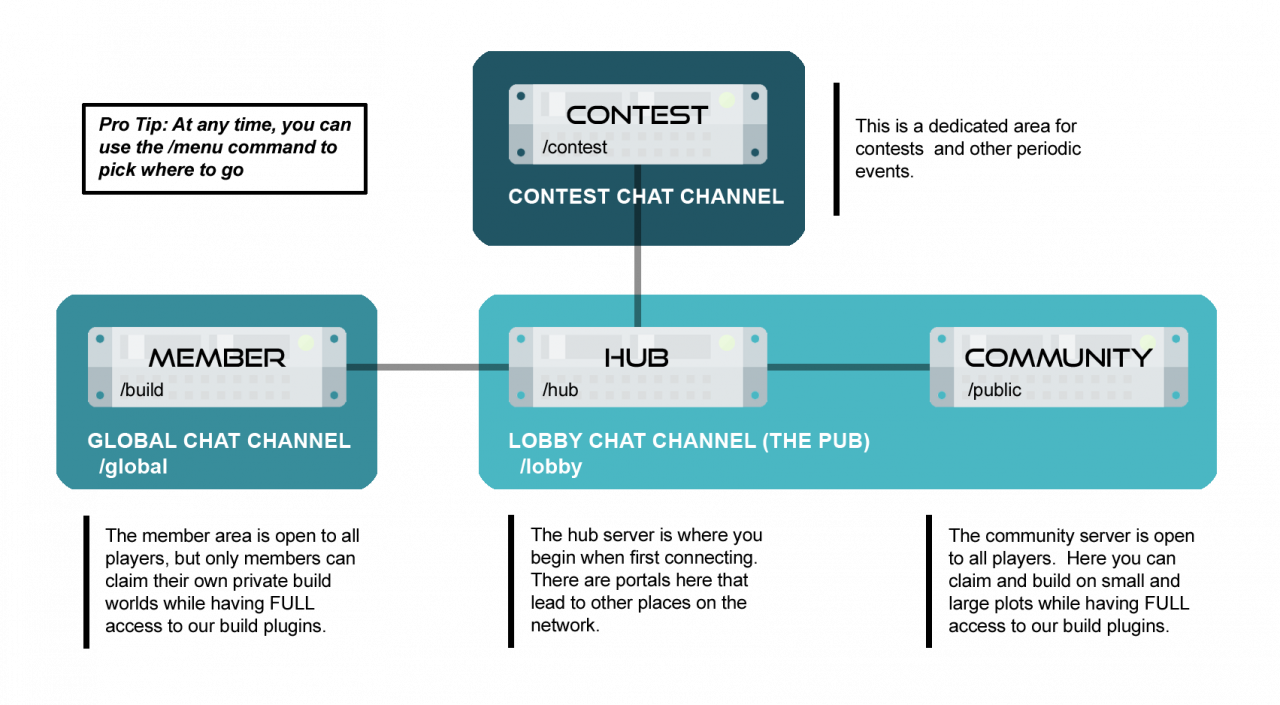 For everyone!  Yes, even non-members!
Self-serve schematic uploading and downloading

Easy to use, no staff involvement needed
Get your schematics when you want them, immediately
Upload your own schematics directly into WorldEdit

Redundancies in place to make sure your builds are never lost

Nightly backups of the last 30 days (stored offsite)
Full (Fast Async) WorldEdit & VoxelSniper

Super fast, low memory async worldediting produces little to no lag
Work with large worldedit areas with confidence
Full VoxelSniper privileges for all members
Playerheads Database GUI

Easy to use head-database with over 1000 playerheads

World Painting Tools

In-game world painting tools
Custom brushes

Local Chat channels, as well as semi-private "rooms" where you can have more secluded conversations with partners and friends (type /chanlist on the server for more details)
A number of Builder's Refuge members can assist you with high quality renders of your builds
For members!
Your own private build world

Literally, your own worlds with no worldborder.  No plots, no region limit… all yours for any number of projects you wish to accomplish.
Build permissions only available to you
Grant or revoke build permissions to others
Guest access to showcase your builds to potential or current customers or fellow builders
Update your own dynmap

Self-serve world uploading and downloading

Yes you heard right.  We support uploading and downloading worlds!

Extra Discord Channels

We have separate member-only discussion channels for the major areas of creative building… organics, terrain, rendering, and more.